Being an avid makeup lover can sometimes be a costly and an expensive hobby. Some of the most well-loved and cherish-able beauty products can cost a fortune and can put a huge dent in our wallets. In certain situations, high-end makeup is the only solution to getting that beautiful look you're trying to achieve, where the quality is significantly better and longer lasting. In other cases, inexpensive and low-priced substitutes can do just the job and even perform better than their upscale and extravagant correspondents.

So, the question remains, what should you do if you can't afford that luxury Nars or Fenty Beauty makeup product? Below is a list of some popular drugstore dupes that serve as perfect alternatives for those lavishly overpriced products that you can't afford!

High-end: Nars Radiant Creamy Concealer, $30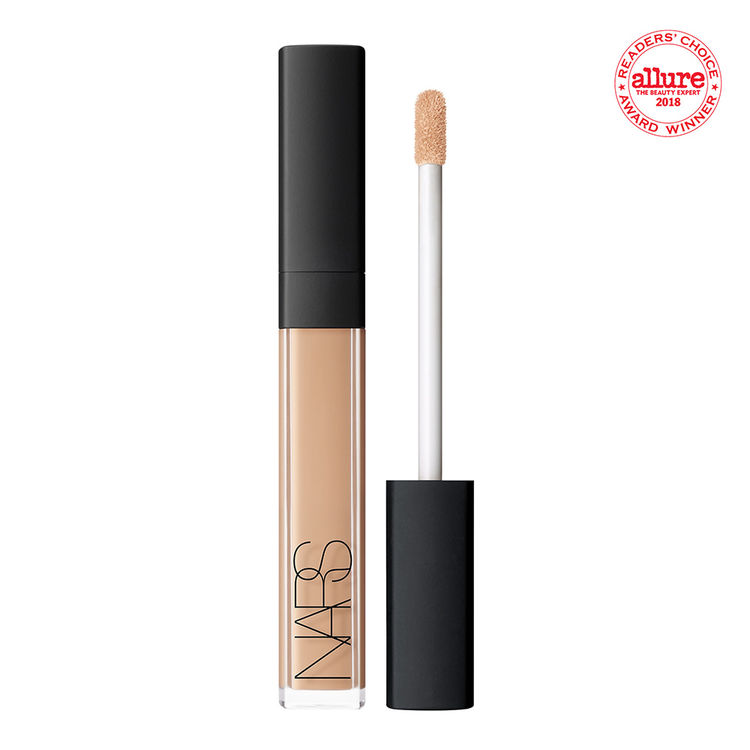 The Nars Radiant Creamy Concealer is an essential beauty product with a fantastic formula that not only has durable longevity and wear, but also, gives off a perfect color correcting and poreless finish. If you want to cover up your darkest eye circles or love to contour, this product is definitely something that you may have considered purchasing during your makeup trips to Sephora. However, consumers may be forced to pay for its steep price because Nars rarely puts this product on sale.

The Dupe: Maybelline Fit Me! Concealer, $6.79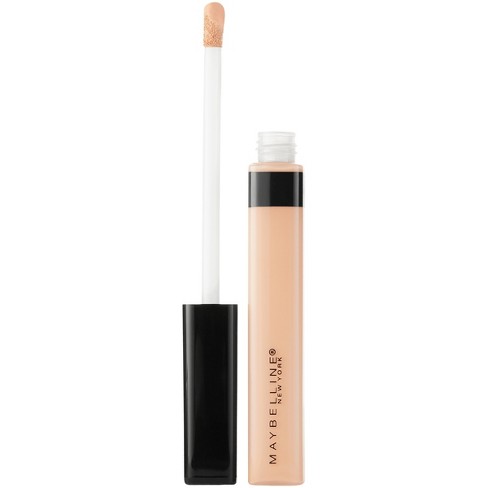 This concealer is the perfect dupe for the signature Nars concealer, and has almost everyone in the beauty community raving over its extremely high performance and affordable price. Not only is the concealer as creamy and smooth as its high-end counterpart, but also, it is extremely wearable for long uses as it leaves very minimal residue. The consistency and coverage is comparable to the Nars concealer, and is sure to do the job if you're looking to cover up your most prominent blemishes.
High-end: Beauty Blender, $28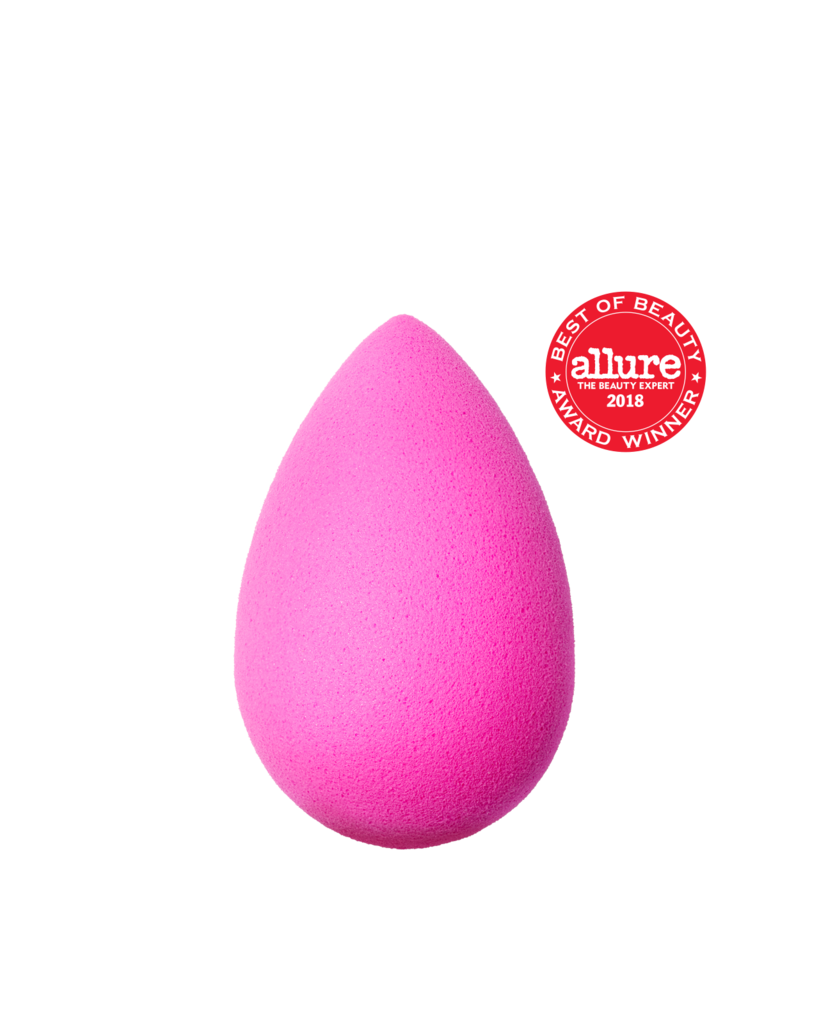 When the egg-shaped sponge and makeup applicator was first dropped in the market, the beauty community fell in love with how the product revolutionized the way we apply our favorite foundations and concealers. Its soft and flexible texture outperformed most typical makeup brushes, as it flawlessly blends out foundations, giving a beautiful, poreless complexion.
The Dupe: Real Techniques Miracle Complexion Sponge, $12

This sponge is arguably just as comparable, if not better performing than that of Beauty Blender. It is an indubitable substitute, and you can purchase two for the price of one Beauty Blender. It comes with a flat end, which makes it a perfect applicator for baking and contouring. It also has a pointed tip that can be used to reach into the tiniest crevices of your face.
High-end: Anastasia Dipbrow Pomade, $18
While most other brow products may fade away after a couple hours out in the sun, this product is known to have an enduring longevity and wear. Truly, a little goes a long way for the pomade and it has become a holy grail that has definitely reached cult status within the makeup community. It comes with a wide variety of color selections and its creamy formula makes it extremely easy to apply on the brows.
The Dupe: NYX Tame and Frame Brow Pomade, $7.50
For a retail price of $7.50, you really can't go wrong with this product. Its affordable price makes it a low-risk product to try out, and it is the perfect dupe for its esteemed competitor. It does not skimp on its performance, despite its extremely affordable price, and has become a staple for many makeup lovers. The product is waterproof and stays put all day long, and also has a soft, smooth texture that glides over your brows for a flawless finish.
High-end: Kat Von D Tattoo Liner, $24
The brand's tattoo eyeliner lives up to its name, as it has become a well-loved bestseller. It never smears or smudges even when you're out sweating profusely during the hot summer months. It also has an extremely opaque, pigmented formula, and its pen-shaped applicator makes it easy to apply over the eyes. If you're looking to create the sharpest cat eye look, you've most probably considered purchasing this high-end product sometime during one of your shopping trips.
The Dupe: L'Oreal Paris Cosmetics Infallible Super Slim Liquid Eyeliner, $7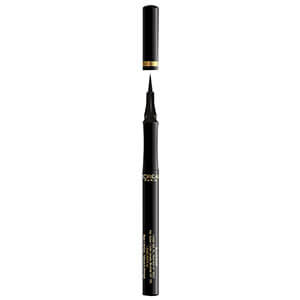 The applicator tip is fine and thin just like the Tattoo Liner, allowing you to have much more more control and flexibility when crafting the thickness and shape of your eyeliner. Its versatile nature is perfect if you're looking to transform your everyday makeup into the perfect eye look. Despite its cheaper price, the liner offers a similar finish, with a long-lasting wear that is bulletproof when it comes to sweat and smudging.

High-end: Fenty Beauty Gloss Bomb, $18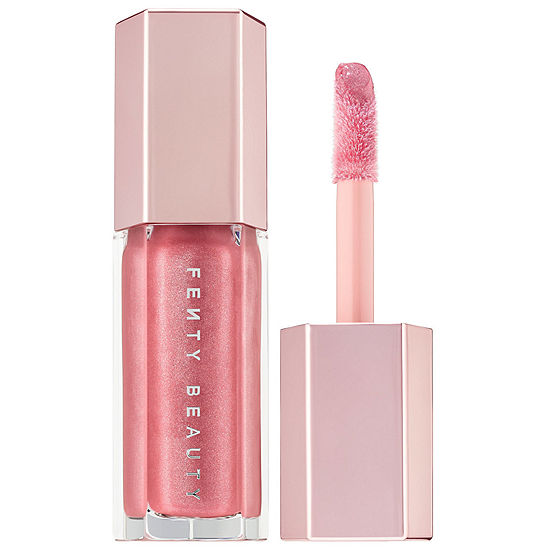 The Fenty Beauty lip gloss line is one of the best things that you've probably encountered in the beauty aisle, as it comes with versatile tones and a hint of shimmer that is sure to transform your everyday look. The gloss is known to make your lips look fuller, without leaving a sticky residue. It has a durable wear compared to most other lip gloss products, but unfortunately, comes with a hefty price tag.

The Dupe: Revlon Super Lustrous Lip Gloss, $6

This product is the perfect dupe for the Fenty Beauty Gloss Bomb because of its sheer, yet light formula that will leave your lips hydrated and plumped! It has a smooth applicator and its color match is comparable to the Fenty Beauty Lip Gloss. It leaves a nice sheen finish once applied and adds a pop of color to your makeup look. In addition, for a retail cost of $6, its price is unbeatable by most of its competitors.