You've probably heard this cliche line a million times –– "you are what you eat" –– but I mean it this time.

Your favorite beauty gurus, enthusiasts, and influencers often have their hands on the most high-end skincare products. They follow a complex morning and nightly 7-step skincare routine religiously. So you are probably thinking "to have good skin like them, I just need to have the right products right?" Wrong!

What most people don't realize is that what you eat, shows up on your face –– literally. When you see a blemish or a patch of pimples pop up, chances are, that bag of hot cheetos and order of fries you ate yesterday is the reason why. Fried, greasy, foods high in sodium are your worst enemy when it comes to good skin –– stay away from them at all costs!

It is not necessary to purchase the latest high-end skincare products to have nice skin. Instead, indulge yourself in foods that are proven to make your skin look and feel better. Sticking to a healthy diet with skin-improving superfoods is the basis to healthier skin; skin care products just supplement that.

Here is a list of 5 superfoods you should be eating to get healthier skin ASAP!

1. Sweet Potatoes
Sweet potatoes are rich in beta-carotene (a nutrient found in plants) that is converted to Vitamin A. It keeps your skin healthy by acting as a natural sunblock to help prevent sunburn, dry skin, and wrinkled skin. High amounts of beta-carotene may also add a warm tone to your skin, making your overall complexion look more healthy!

2. Green Tea
Can't seem to figure out how to get rid of your acne scars or redness? Green tea contains polyphenols which is an antioxidant and anti-inflammatory. It can be used as a great toner to treat acne, heal blemishes and scars, flush out toxins, while also keeping skin supple. The vitamin K in green tea can also help lift dark circles under the eyes. Take damp green tea bags out of the fridge after at least 15 minutes, place them on your eyes, and you have your own DIY under-eye treatment!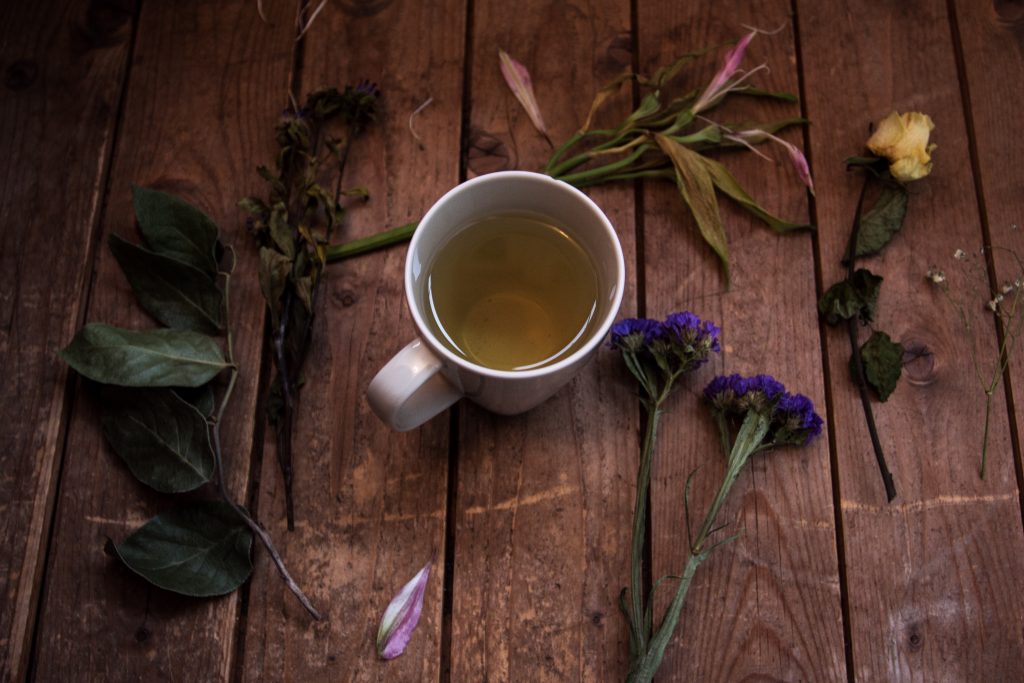 3. Berries
Strawberries, blueberries, raspberries –– they all taste great and are packed with nutrients that your skin will love. They are packed with antioxidants and vitamin C, which have properties that protect your skin from sun damage. Blueberries help decrease redness among those with sensitive skin. Strawberries are a good source of Vitamin C which help the production of collagen fibers that keep your skin smooth and supple. Raspberries, too, can protect your skin from the sun and skin cancer.
4. Greek Yogurt
Do you have fine lines or wrinkles you just can't seem to get rid of? Dubbed the "wrinkle fighter," greek yogurt is the secret ingredient when it comes to banishing the appearance of fine lines and wrinkles. It's rich in B vitamins, which help to detox skin. The lactic acid in yogurt will help dissolve dead skin and tighten pores. As we get older, consuming greek yogurt will be key in anti-aging!

5. Walnuts
Walnuts help the production of collagen because they are so rich in omega-3 fatty acids. Collagen is the protein that is responsible for improving the skin's elasticity, preventing sagging, and ultimately keeping your skin plump and youthful. Not only are omega-3 fatty acids good for your skin, it also helps reduce stress and diminish the risk of heart disease.

Incorporate these 5 foods into your diet, and become one step closer to getting the best skin of your life!